I am planning to create a super-amazingly-awesome craft area for me and the kids in the basement but, at the speed that renovations happen around here, the kids will probably be in college before that happens. Enter: the cloffice.
If you've spent any time browsing blogs or Pinterest, you probably know what a cloffice is. But, for those of you who don't, it's basically a closet that has been transformed into an office area. There are many varieties of cloffices out there, and I've decided that I want/need one of my own.
Last year we installed two IKEA Botne wardrobes (weirdly enough, a HUGE amount of the traffic to my blog comes from people searching for info about the Botne). That freed up our regular closet, which has been used to store everything from sewing supplies, to homeschooling materials, to paper towels and the vacuum cleaner. Here it is in its current state:
Wouldn't it make an excellent cloffice? I think so! All it needs is a little paint, some sturdy shelves, and a desk. I can't wait to blog, work on homeschool plans, and do some serious research for my last(!) undergraduate course in my own little space.
Here are a few examples of really nice cloffices that I will be referring to for inspiration:
From Shoestring: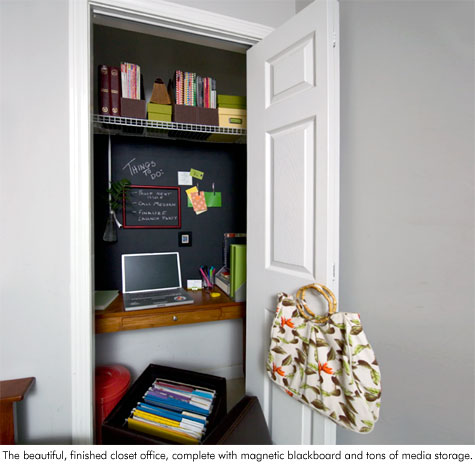 From IHeart Organizing: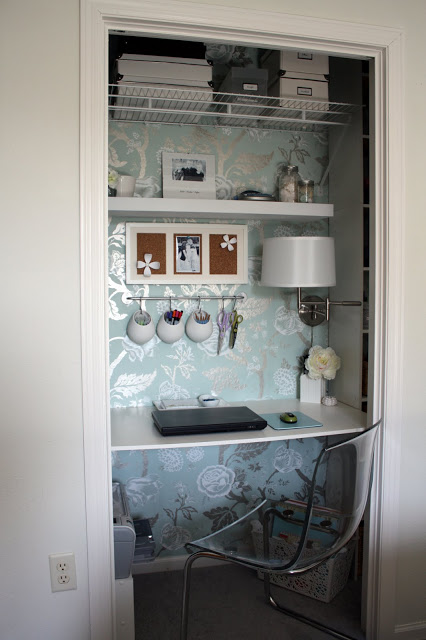 And, from The Mustard Ceiling Blog: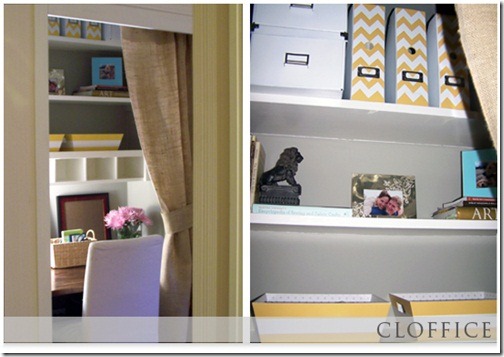 The following two tabs change content below.
My name is Kelli Ann Wilson (née Copeland), and I live in Walpole, NH. I am mama to Lillia (12) and Zane (5), and wife to Damian. My interests include: homemaking; photography; genealogy; gardening; and making things.
Latest posts by Kelli Ann Wilson (see all)